UKSCS has a reciprocal relationship with the Plunkett Foundation.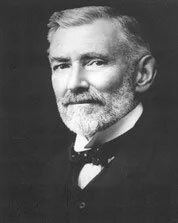 Sir Horace Plunkett
Plunkett extolled the virtues of co-operative organisation as a vehicle for national social and economic regeneration, emphasised the necessity for widespread education and technical instruction, and preached the mantra of "Better Farming, Better Business, Better Living
(Kennelly, 2004 - We can still learn from Horace Plunkett, The Irish Times)

Community ownership: A Better form of Business'
Punkett's annual research report (2023) provides a state-of-the-sector view on how community businesses are responding to the cost of living and climate crises.
In its latest research report, Plunkett Foundation has found that community-owned businesses remain committed to delivering social and environmental action despite facing multiple challenges, which are threatening the economic viability of many businesses UK-wide. The long-term success rate for community businesses supported by Plunkett stands at 92%, which is a testament to the thousands volunteers who are the heart of the sector. However, businesses are not immune to the crises they are enduring.
The sector has been negatively impacted by inflation and rising costs; however, the research shows that community businesses continue to put people first. Even though as many as 1 in 3 are concerned about the next 12 months, over 50% of businesses have awarded cost of living pay rises to staff. Whilst two thirds of businesses have absorbed costs to maintain affordability of products and services for their community.
Click the link above to access the full report, or search via the Publications link below.