Our 2021 conference took place online between the 9th and 11th September 2021 and focused on the theme of "Inter-co-operation between co-operators and co-operatives". All conference videos can be found below, the full playlist is available here:
https://www.youtube.com/playlist?list=PL2XuD9SPEtM3p4NCyXJB8coFIuknw16zB
Keynote speakers: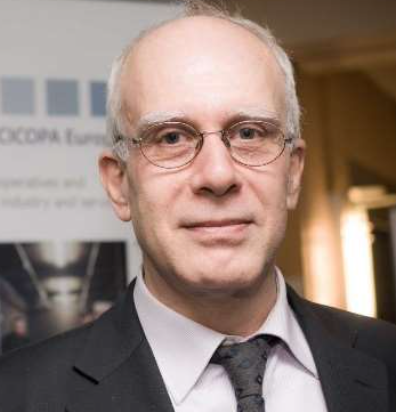 Bruno Roelants Director-General International Co-operative Alliance
Bruno Roelants is the 16th Director-General of the International Cooperative Alliance, which was founded in 1895. Bruno brings with him more than 30 years of experience within the co-operative movement following his previous position as Secretary General of CICOPA, the sectoral Organisation of the International Co- operative Alliance for industrial, artisans' and service co-operatives and of its regional organisation CECOP CICOPA-Europe. He was previously in charge of development projects in the field of cooperatives in China, India, Latin America and Central-Eastern Europe. Bruno coordinated the group of representatives of organisations of cooperatives in Geneva during the 2001-2002 negotiations on the ILO Recommendation 193 on the Promotion of Cooperatives. Although Bruno has worked predominantly with industrial and service cooperatives, we has also worked with other cooperative sectors such as banking and retail, particularly by working on the issue of cooperative groups.
https://www.ica.coop/en/tags/bruno-roelants
You can watch Bruno's keynote speech here: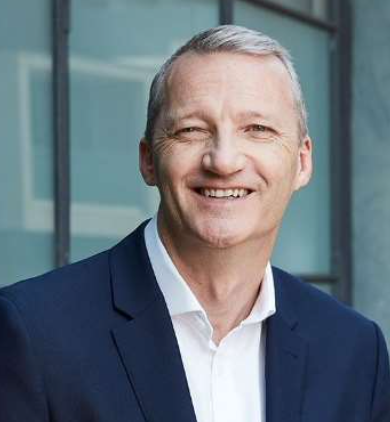 Peter Hunt Managing Partner of Mutuo
Peter Hunt founded Mutuo in 2001 as the first cross mutual sector body to promote co-operative and mutual business to opinion formers and decision makers. For ten years prior, he was General Secretary of the Co-operative Party (UK). He is co-founder of Supporters Direct, the football supporters' initiative, which went on to establish over 100 supporters' trusts at professional football clubs. He led the Parliamentary teams, which piloted five private members bills through the UK Parliament, working with all parties to update co-operative and mutual law. He advised the UK Coalition Government on its plans to mutualise Post Office Ltd and in 2012 published the report of the Ownership Commission, a two-year study into corporate diversity. Peter has worked with the Foundation for European Progressive Studies (FEPS) since 2015, co-authoring the 'Peoples' Business' research document. In 2018/19 he led the successful industry alliance to develop the Australian Treasury Laws Amendment (Mutual Reforms) Act 2019, the first renewal of Australian mutuals legislation for 20 years.
https://www.mutuo.coop/the-mutuo-team/
Peter's keynote speech can be seen here:
---
Conference Programme
The final conference programme can be found below
Session 1
2021 UK Society for Co-operative Studies Conference - Session 1
Friday 9th September
15.30-17.00
Chairs: Rory Ridley-Duff and Francesca Gagliardi
15.30 - 16.15, Elisavet Mantzari, Maureen McCulloch & Daphne Rixon
"Developing a statement of recommended practice (SORP) in accounting and reporting for co-operatives"
16.15 - 17.00
Daphne Rixon & Marc-Andre Pigeon
"Credit Unions' Response to Covid-19"
Session 2
2021 UK Society for Co-operative Studies 2021 Conference - Session 2

Friday 10th September
14.00-16.00 Chair: Francesca Gagliardi Papers Presented
14.00 - 14.40, Munib Ur Rehman
"Institutionalizing Cooperation Between Cooperators and Cooperatives: A Case study of The Shakargarh Zaraiee Cooperative Union, Tehsil Shakargarh, District Narowal, Pakistan"
14.40 - 15.20, Sunna Kovanen & Anya Umantseva
"Balancing between collaborative transformation and stability in rural eco-social entrepreneurship: international comparative case study"
15.20 - 16.00, Hao Dong, Adrian Bailey & Nicholas Dacre
"Collaborative Post-Crisis Rural Projects with Agility: An Empirical Study of Agricultural Co-operatives in China"
Session 3
2021 UK Society for Co-operative Studies - Session 3 - Papers
Friday 10th September
16.30-17.50 Session 3
Chair
Maureen McCulloch
16.30 - 17.10, Rory Ridley-Duff
"Ontologies of employee-ownership: Deconstructing and reconstructing a field"
17.10 - 17.50, Carl Pitchford
"Employee Ownership as a Solution to the SME Succession Issue"
Session 4
2021 UK Society for Co-operative Studies Conference - Session 4 - Papers
Saturday 11th September
Chair: Elisavet Mantzari
Papers Presented
10.45 - 11.25, Orestis Varkarolis
"Expanding the limits of inter-cooperation with Action Science"
11.25 - 12.05, Denise Kasparian & Julián Rebón
"Social Power in Production. An Approach Based on Worker Recuperated Enterprises"
Session 5
2021 UK Society for Co-operative Studies Conference - Session 5 - Papers
Saturday 11th September, 13.30-15.30
Chairs
Lisa Buchter
Papers Presented
Nicola Coundourakis – "How Do We Co-Operate? - Presenting some preliminary data"
Jamsith Abdul Azeez "Impact of Culture on Formal Social Enterprise Governance in Sri Lanka: The Case Study of Cooperatives Network"
Session 6
2021 UK Society for Co-operative Studies Conference
11th Sept 2021
Chair: Nicola Coundourakis
Papers Presented
15.45 - 16.25, Lisa Buchter
"Sustaining student organizing in housing cooperatives: meta-organization as a solution to supporting the scaling out, sustaining, and expanding of cooperatives with high turnover"
16.25 - 17.05, John Courtneidge
"Co-operative Movement or Co-operative Sector? Our Aims and Objectives as Co-operators, Contemporary Contradictions and Coherences through an Historical Appraisal"