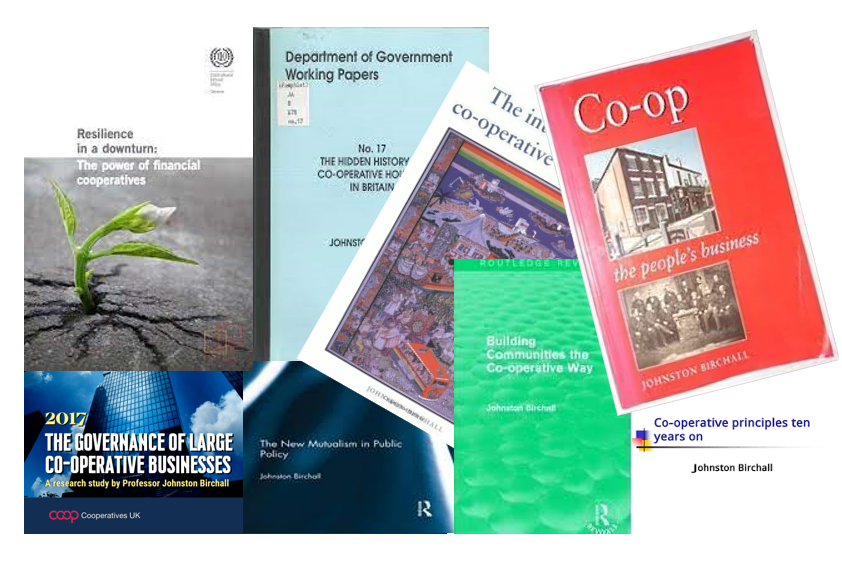 Special issue - Summer 2022
In June 2022, UKSCS will publish a special issue of the Journal to commemorate and celebrate Johnston Birchall's huge contribution to both UKSCS and the co-operative movement. As many of you will know, Johnston had a long association with UKSCS as a board member and secretary, then as editor of the Journal for five years before becoming part of the editorial advisory board. During that time, he left a legacy of research papers, policy documents, articles, and commentaries on public policy, co-operatives and mutuals locally, nationally, and internationally.
We will be publishing articles that have featured in the Journal of Co-operative Studies over the years, and we invite members of UKSCS and anyone who has worked with and alongside Johnston to contribute. Contributions could include general tributes, book or article reviews of Johnston's work, commentaries, personal accounts, and reflections on Johnston's influences on individuals/co-op movement - so short pieces.
Please send any contributions or ideas for inclusion in this special issue to: [email protected] - mark your email 'Special issue, Summer 2022 and submit your contribution by end of April 2022.